In the fall of 2016, after a late night heart to heart [full story], Mike and I went in a search of a non-profit that could help us take kids fishing. We stumbled across the CAST for Kids Foundation and, after an enthusiastic conversation with Jeff Barnes, the Eastern Regional Director, we were hooked.
We learned that anyone could host an event and take on all the planning and fundraising independently. The organization would help us along the way and provide everything needed to take the event to the next level - custom t-shirts, plaques, tackle boxes and rods for the kids.
We held our first ever CAST for Kids event on November 17, 2017 at Laishley Park in Punta Gorda, Florida. Instead of fishing from shore, volunteer captains each took a child out on the harbor to fish by boat. We learned that many of the children had never fished before or even ridden on a boat. After witnessing the impact that was made, not just on the children, but everyone involved - Mike and I knew we would host this event every year.
Year Two Recap
Our 2nd CAST for Kids event took place on Saturday, September 8, 2018. As the sun came up over Laishley Park and the volunteers began arriving, there was a different energy than before. More excitement, less uncertainty. It seemed as if we were more confident because, together, we had done this before and we knew it was going to be just as incredible.
The captains were eager to get out on the water and help the kids catch fish. They gathered for the boater safety meeting, each receiving their custom "captain's bucket" by Barracuda Tackle, stuffed with Boca Coast chum, Mustad hooks, hats, buffs and more goods from our sponsors.
Twenty children showed up that day, many who had fished with us at our very first event! They even requested to go with their same captain as before. At check-in, I overheard Rylee telling his mom, "Captain Matt better not be late!"
The same kids who were nervous or standoffish the first year, ran to the dock with excitement because they already knew what awaited them. Doreen told us that her grandson Gibson rarely talks, but on this day, he couldn't stop talking about fishing!
Just as before, everyone was all smiles as the kids were paired up with their captains and they ventured out on the harbor to cast some lines.
Throughout the morning, we received text updates from the captains showing us the catches of the day. Some kids even got to drive the boat!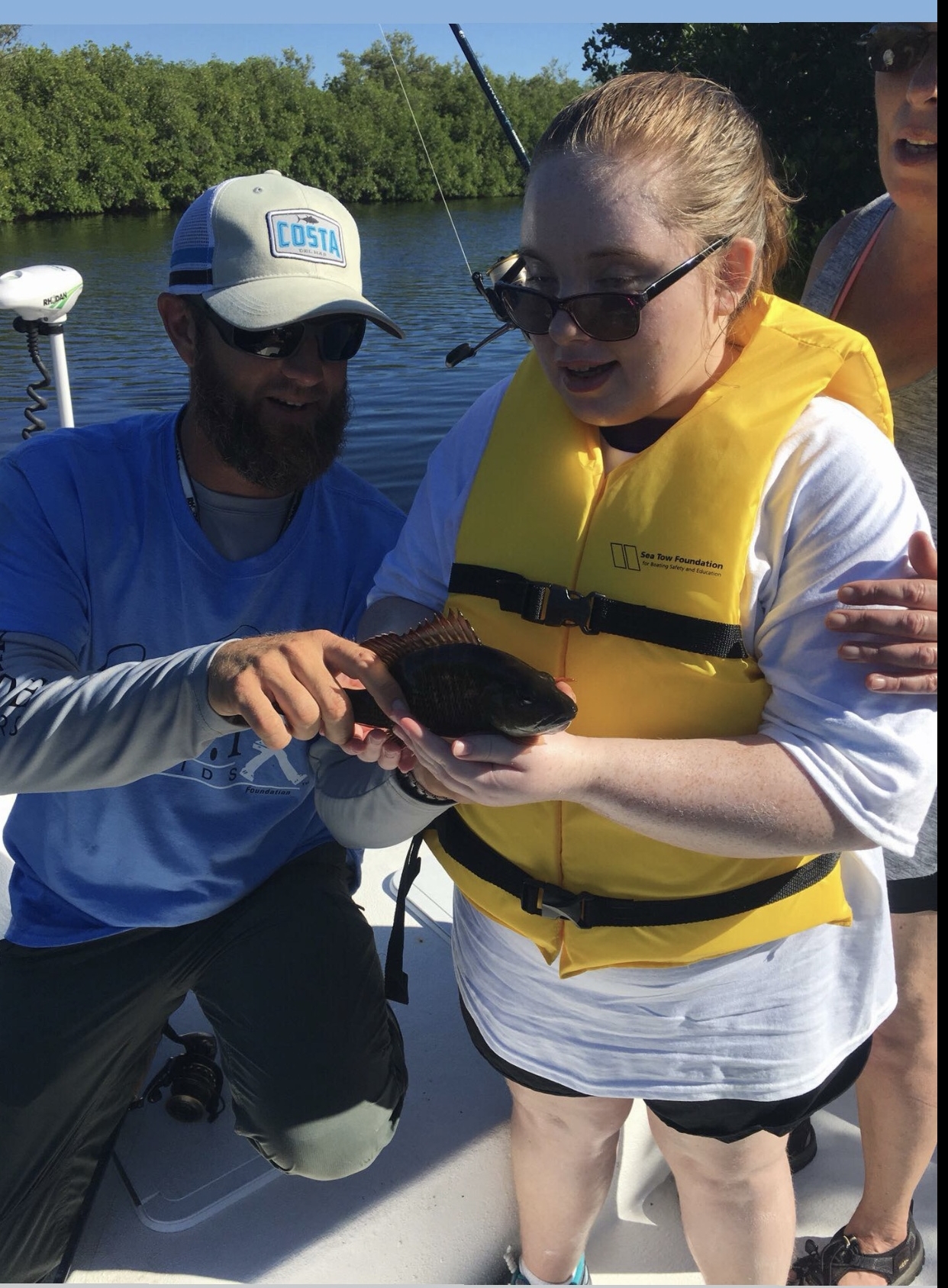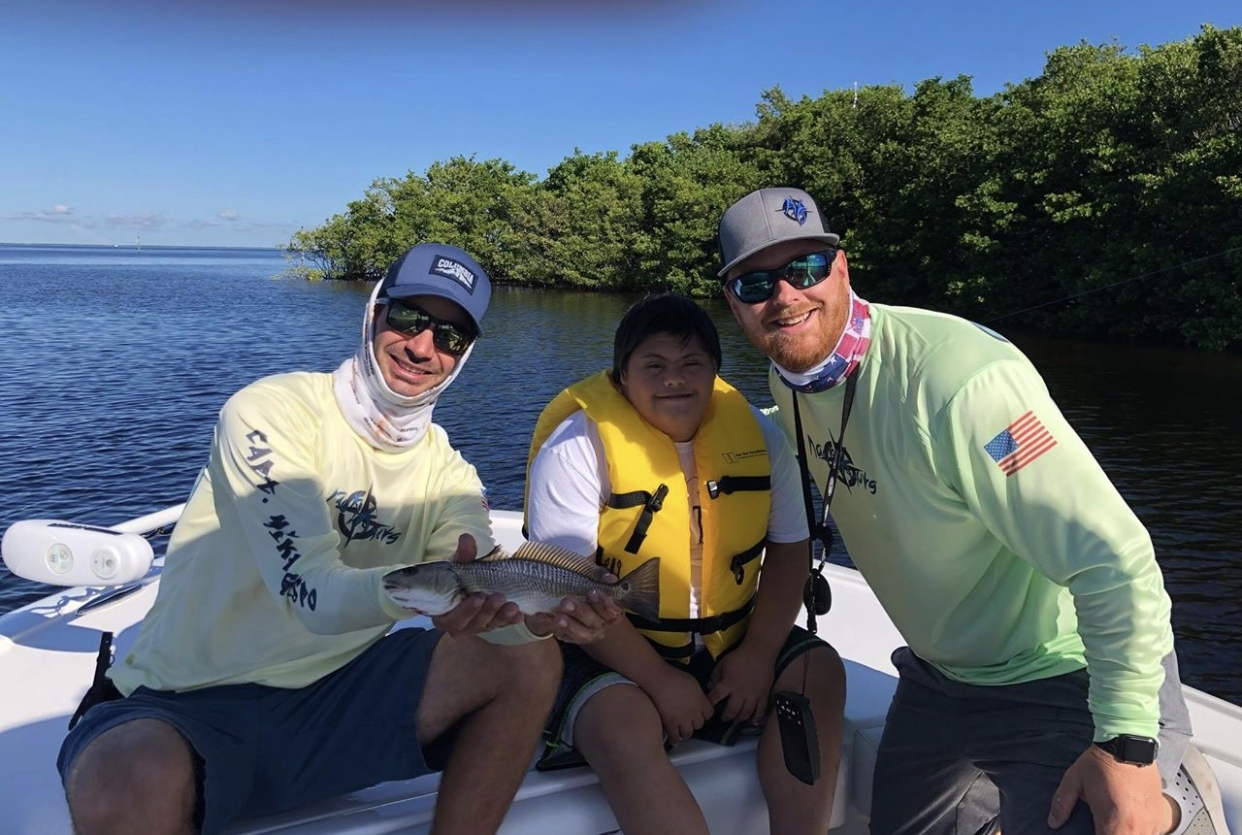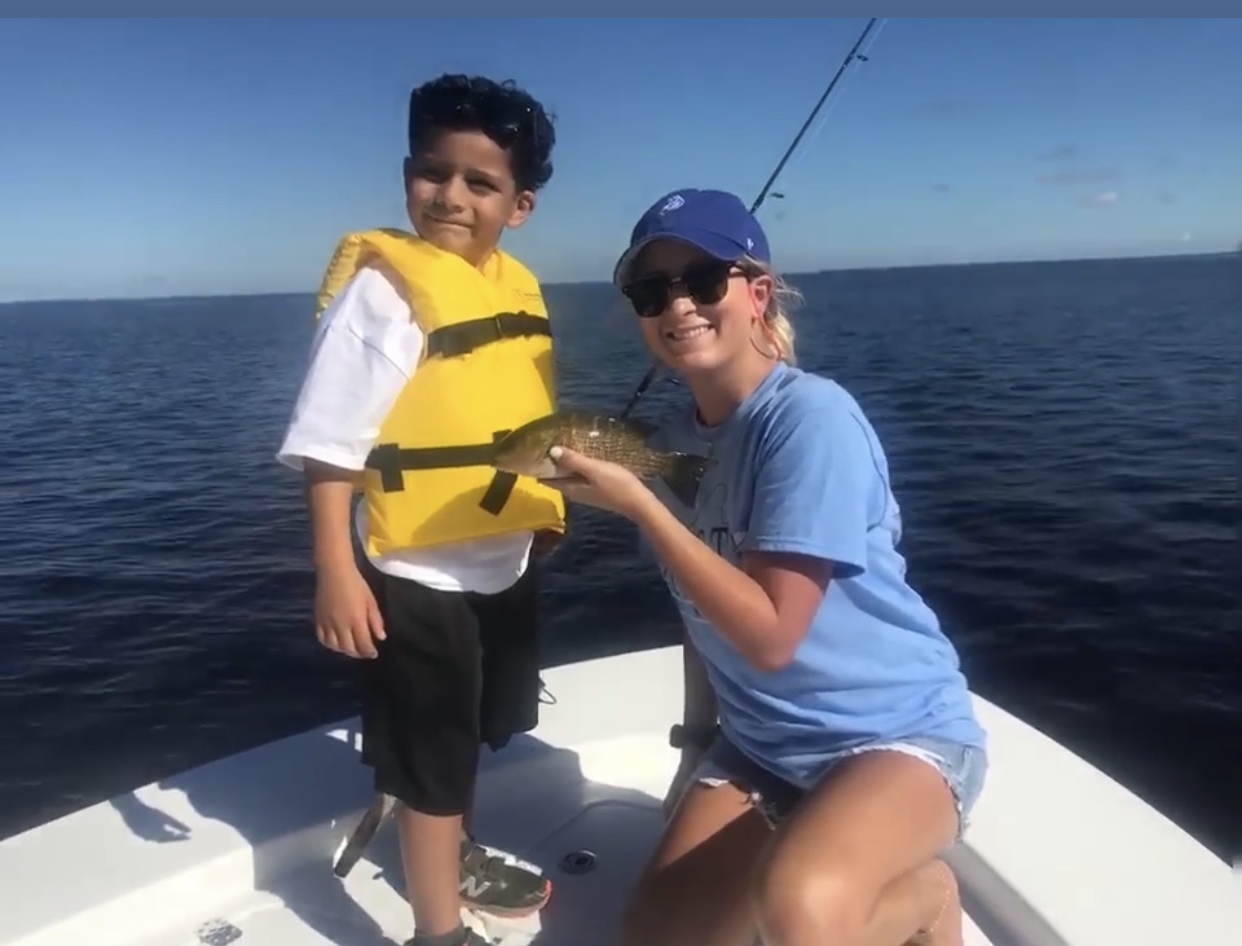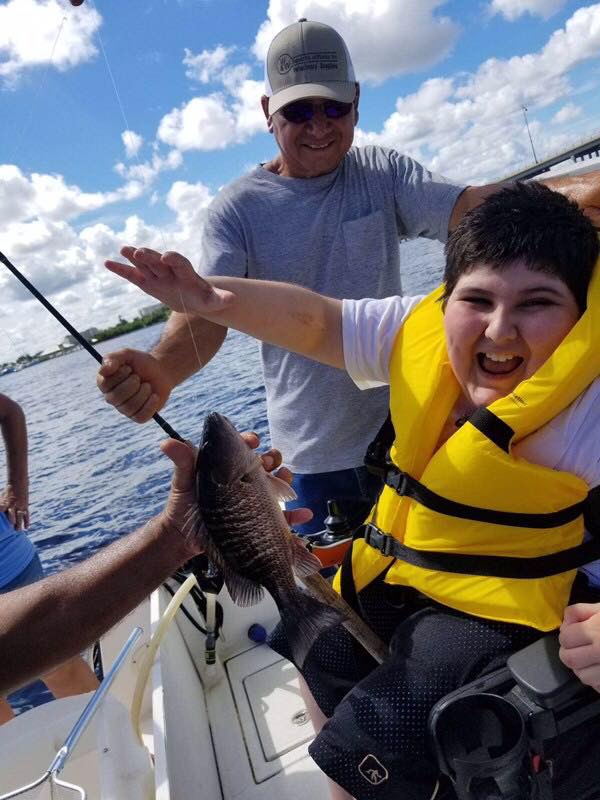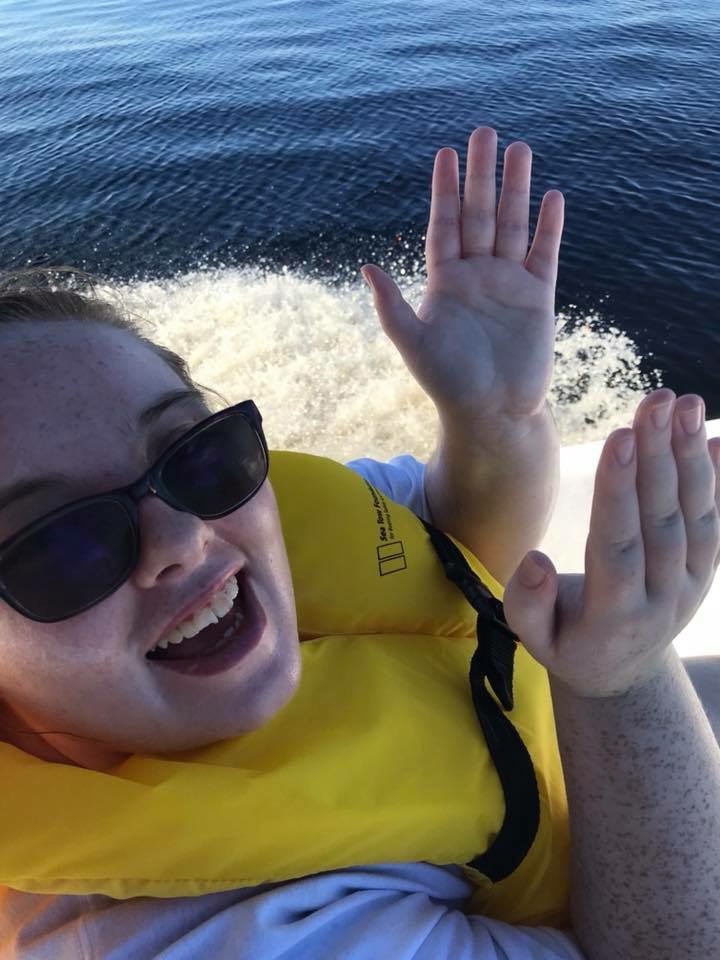 This year, we had 50 shore volunteers who helped make this event happen. I don't always get to speak to everyone, but if I could, I would tell them this:
Thank you for showing up. Thank you for believing in these children enough to give them your time and compassion. Thank you for helping us do the heavy-lifting (sometimes, literally). Thank you for smiling even when we run out of things to do. Thank you for creating good in the world and in our own little community in Southwest Florida. This day wouldn't be possible without you!
For me, I have two favorite parts of the day. The first is watching the kids board the boats and how excited they get as they depart the marina. The second is the award ceremony.
It's not a tournament or a competition. There is no first or last place. Every child receives a plaque with a photo of them and their captain. When they come up to the front, the crowd cheers and claps. Their faces light up with pride and joy; this level of acceptance and celebration doesn't come along for them every day.
They get to tell the crowd how many fish they caught and what their favorite part of the day was. The captains are always overcome with pride, admiration and pure happiness. It's a special moment that will melt your heart.
Lessons Learned
There were many familiar faces as more than half the participants had returned for the second year! They loved fishing and wanted to do it again. That tells us there is a need for more events like this and so we'll keep at it.

We need more help reaching families with children who could benefit from a day of fun and fishing. We didn't have many connections in the education or health system and it's not exactly easy to find the right person to talk to.

Keep calm, it's all about the kiddos. Sometimes, we get flustered over minor details. In a few years, these kids won't remember that we ran out of coleslaw and sodas; they'll remember the way they felt that day.
Bring More CAST for Kids Events to Florida
In 2018, nearly 100 CAST for Kids events are being hosted across the United States, many of them going at least a decade strong! But guess what… we're the only one in Florida, the Fishing Capital of the World. Seems crazy right??
We can fish year-round, we have hundreds of miles of coastline and access to the Gulf of Mexico, the Atlantic Ocean, and countless freshwater lakes. We have the largest saltwater angler population at 2.4 million anglers with more world record fish catches than any other state or country (FWC). And I believe that there are children in every community who could benefit from a fun day of fishing, if just given the opportunity.
The good news is… anyone can host a CAST for Kids event! The organization does so much to help out along the way and sends a representative to every event. It takes a lot of planning, coordinating and hard work, but the reward is indescribable.
If you're interested in learning what it takes to host your own CAST for Kids event, email Jeff Barnes, the Eastern Regional Director, at Jeff@castforkids.org.
Thank You!
This event would not exist if it wasn't for Mike Downs, our generous captains, volunteers and sponsors. We've created momentum and we look forward to making each year better than the last and getting more kids out on the water!
Special thanks to:
Charter captains and experienced anglers who donated their time, boat and fishing expertise to guarantee a great time for our participants.

Shore volunteers - y'all bring the event to life!

Photography - Mike Downs Sr. and Michael Owen

BBQ - Doug & Sandy Page, Ed & Jennifer Labud, Justin Page

Our Sponsors: